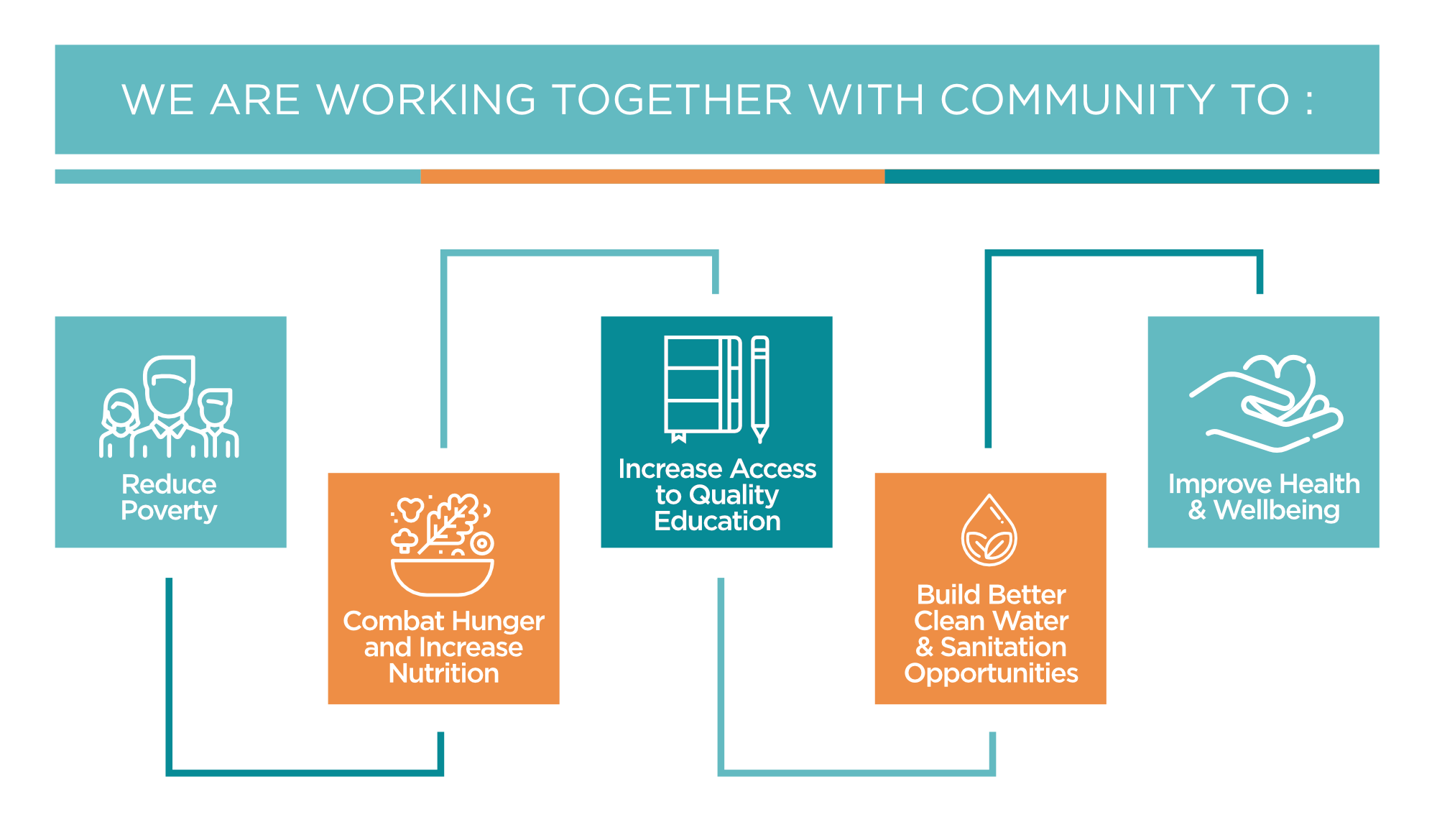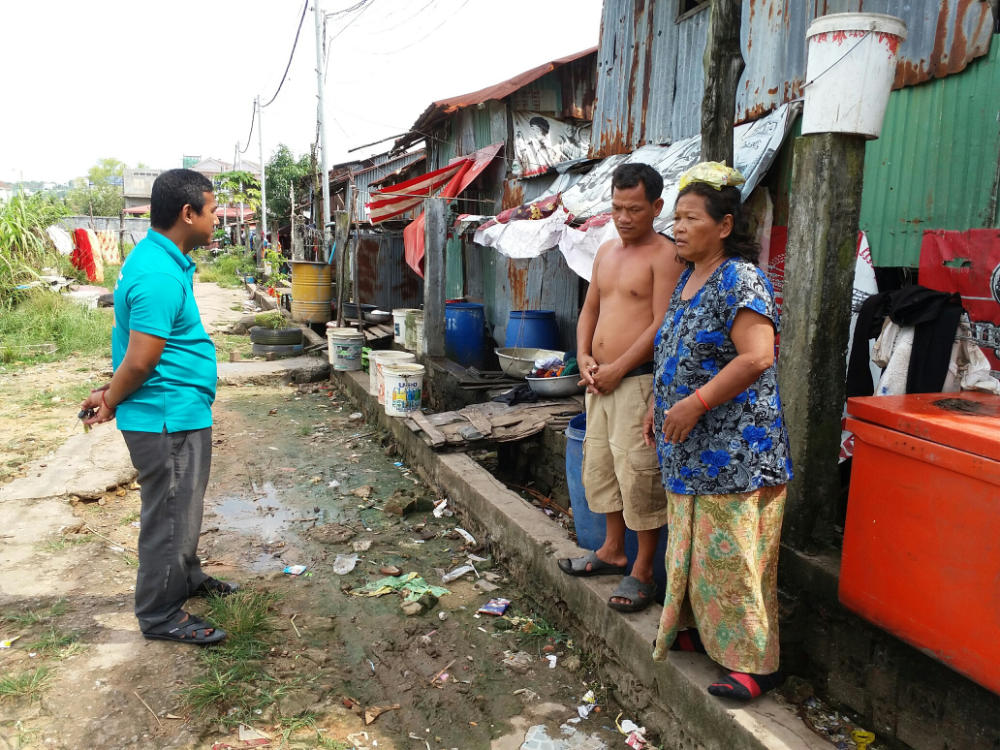 Preah Sihanouk province (also known as Kompong Som province) is a
rapidly developing tourism region. Many families from the rural provinces of Cambodia move to areas in Preah Sihanouk in hopes of securing work, drawn by the increasing number of businesses in the tourism and commercial production industries. Unfortunately, families often struggle to find consistent work and are forced to survive on very low incomes, inhibiting families' health and education options.
We aim to support bright futures by providing access to quality community services that primarily focus nurturing the healthy human development of children and care providers. LUCF works closely with the provincial Department of Education and the provincial Department of Health to support the implementation of policies that are designed to improve services for all Cambodians.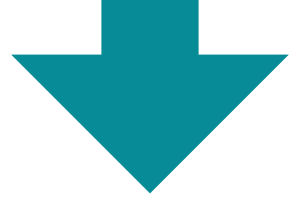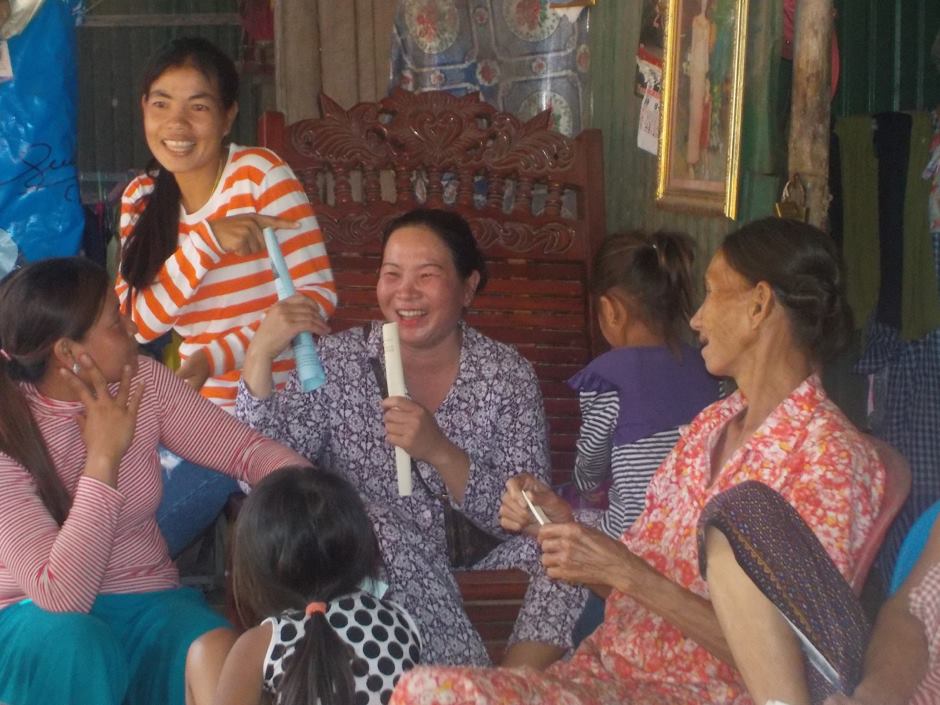 Motherhood brings a whole host of responsibilities, worries, joys, and challenges. Mothers in low-income families in Cambodia often face additional stresses in raising a family including limited access to health services and difficulties in obtaining education for their children.
Cambodia currently has one of the highest neonatal mortality rates in Southeast Asia. Understanding community practice and beliefs are essential in improving the health of mothers and newborn babies. Pregnant women in Cambodia who have low incomes often face inadequate levels of health support throughout their pregnancy. Knowledge gaps and lack of suitable medical care during pregnancy can put both a mother and unborn child's health at risk. We aim to provide access to a range of support services and resources to bridge gaps in antenatal and neonatal health. Lack of adequate services can contribute to the poor health of expectant and new mothers as well as the stunted development of infants.
Our programs focus on expecting mothers as well as mothers of young children; we aim to provide access to pre and postnatal education, healthcare, holistic family services, and support. We strive to ensure mothers do not feel alone and are empowered with ideas, skills, confidence, and resources to provide the best possible care for both their children and themselves during the crucial early years stages.
Early childhood development lays the foundation for the rest of a person's life. Poverty, malnutrition, and a lack of stimulating interaction during the early childhood years can result in significant costs to individuals, communities, and society.
For low-income families in Cambodia, it can be challenging to access early childhood education, health services, and adequate nutrition during this critical stage of development. Barriers to accessing these services affect the educational and social development of children and youth. Research has highlighted that a large number of children in Cambodia are not academically or socially prepared to enter primary learning when they reach grade one. Additionally, school-aged children living in poverty are often required to sacrifice regular school attendance to care for younger siblings while both parents work to support the family.
We aim to bridge gaps in education and healthy development by providing access to specialised early childhood programs. Our programs are designed to collaboratively address prevalent issues in Cambodia such as stunting and limited stimulation during crucial developmental stages. Providing children with age-appropriate cognitive stimulation and social interaction while supporting healthy physical development helps children have the best possible start in life. By providing accessible services to the youngest members of the community, we aim to create bright futures by positively influencing the trajectory of their lives and helping empower the next generation.